Weekend and After School English Program for 2023 at Lexis Kichijoji Tokyo

Tokyo English School After School
Introducing Lexis - the complete K-12 English program that helps students reach their full potential in English proficiency!
The English program is paced at the same standard as western and international schools and is based on age and ability. The Lexis coursework is designed to be done in tandem with Japanese public or private education. Our school focuses on returnee students, international families, and bilingual speakers. We have been raising students from the age of 2 all the way past 18 for more than a quarter of a century. Many of our original students are now sending their children to us, looking for the same results.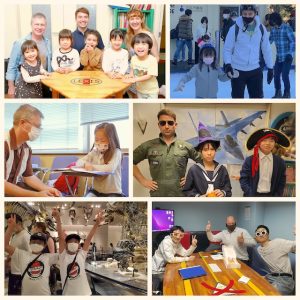 The reason we we have second and third generation students is trust. For nearly 30 years we have been part of the community. We don't accept untrained teachers or inexperienced staff. Additionally, students of Lexis rarely have a teacher leave on them, with an average time at Lexis of 16 years rather the "eikaiwa" average of 2, our teaching staff remains committed to Lexis, committed to our students, committed to this community, and committed to results!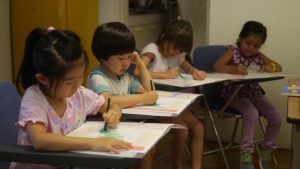 Our K-12 system allows students in Japan to read, write, spell, speak and listen to the same level of content their peers in North America are studying in their English classes. That ensures a smooth transition wherever you are, or may go. This incudes high level prep courses for entering universities outside of Japan as well as in country.
Lexis is a once a week, after school or weekend class-based lesson. While we do teach high level English at Lexis, a lot of our best efforts go into motivating, building confidence and creating language tendencies within our classrooms. We find that this delivers the best results outside of the classroom as well. The coursework is paced in a manner where it should be done throughout the week. That means students attending Lexis will be asked to spend about 10-20 minutes a day on course work, 3-5 days a week. This ensures that English skill acquisition is maintained on a daily, rather than weekly basis.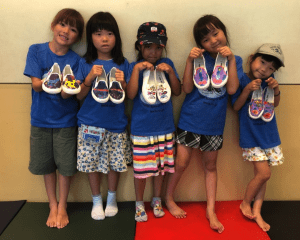 Please consider trying out a lesson at one of our free trial lessons. We offer them year round. All students are welcome to come in for a level check to help students and parents find the best suited lesson. Students will then be able to join a lesson at no charge. They will see their actual teacher, real homework, and their actual classmates. Hopefully you will find Lexis a good fit for you and your family. If not, we promise not to chase you down, make you subscribe to any list or jam your inbox full of nonsense! Thank you from Lexis.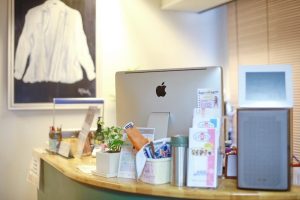 I wanted my kids to join Lexis because of how Lexis helped me though-out my childhood. After living in the U.K. for a year, I started Lexis from 10 years old until graduating high school. It gave me confidence and helped me to simply enjoy English. It's not easy but it is definitely worth it because I can truly say I got into university because of the effort I put into Lexis's work.
息子が5歳(年長)から16歳(高2)までお世話になりました。宿題は大変でしたが、ロビン先生の楽しい授業に参加したい一心で息子はどんなに大変でも決して「やめたい」とは言いませんでした。それに応えるように先生も熱心にご指導下さったおかげで通い続けることができました。
Translated: "My son has been under your care from the age of 5 (kindergarten) to 16 years old (11th grade). Although the homework has been tough, my son never once said that he wanted to quit because he was eager to participate in Robin-sensei's fun lessons. Thanks to Robin-sensei's enthusiastic guidance in response to my son's eagerness, he was able to continue attending your school."
"My parents both used to attend Lexis in the past, and they enrolled me in the school as soon as a class for children of my age was opened. While the content may be challenging, I am enjoying it. I think it's a school where I can attend with peace of mind for a long time. Now I am studying abroad but intended to come back as soon as I return"