Witness the Power of Nature ( 吉祥寺 バイリンガル・帰国子女夏休み英語イベント)Summer School Day Camp in Tokyo
Click here for our 2023 Summer Day Camp
The following is a recap of our 2022 Summer Day Camp for returnees
Our Witness the Power of Nature Summer School Camp was a big success! The camp was attended by students who have lived in countries such as Canada or the United States, as well as students who have gone to international kindergartens and even advanced students who worked their way through the Lexis system to earn their place in our most advanced English language skills camp!
For more information about our current events go here!
Highlights from the International and Returnee Lexis Summer School Day Camp 2022
Day One
Day one was filled with tornadoes, storm clouds and lightning. Students learned how tornadoes are identified, what parts of the world see these destructive storms, and how to avoid them! Students were also relieved to know that tornadoes rarely touch down in Japan, but were nervous for the people of the midwestern United States. We did science experiments using different types of geological kits, and learned to always use safety equipment when handling dangerous substances! We successfully built a volcano, with plans to erupt it in the upcoming days...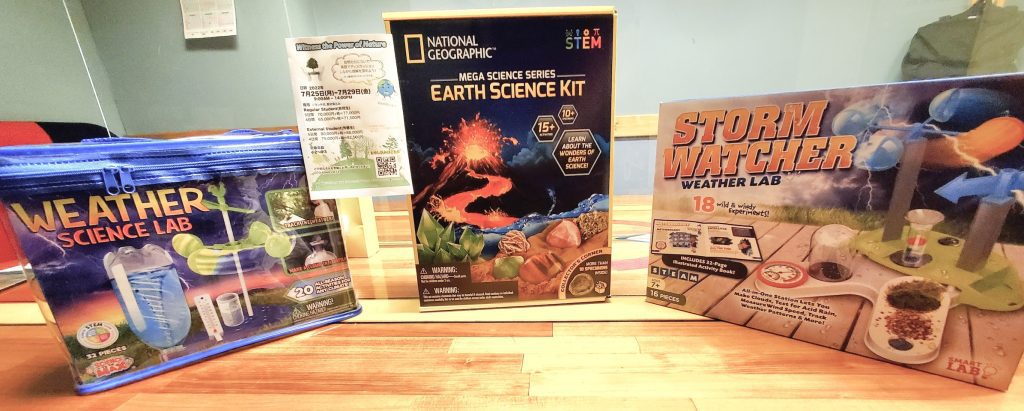 Day two

Day two involved a field trip to Ueno. The National Museum of Science and Nature in Ueno featured amazing exhibitions about the birth of civilizations, the destructive forces of ice ages, and the great distances humans have traveled in order to inhabit this very planet. Dinosaur bones stretched across the walls and blue whale replicas hung from the rafters making all of our students feel very small. Since this was summer school, we couldn't let the kids go away hungry... We ended the day with a bit of Americana by eating hamburgers and french fries as we watched the rain fall from our window view near Ueno Park.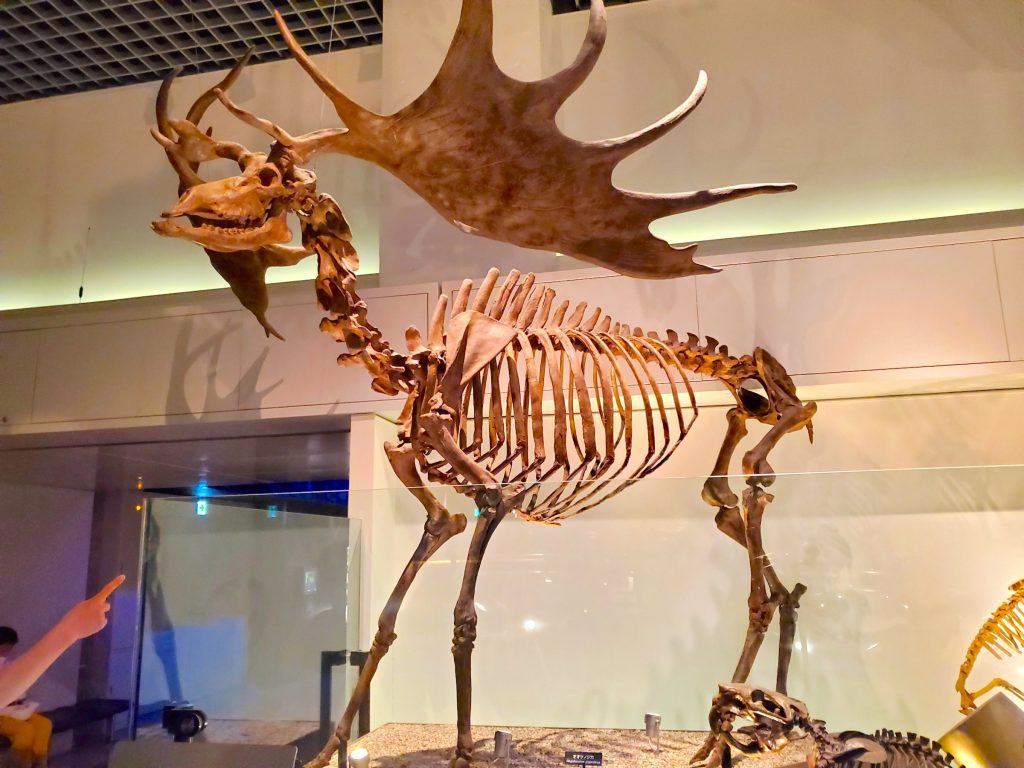 Day three
Day three: After an introduction in earthquakes and their destructive forces at Lexis, we headed out of the classroom for some hands on experience. Students arrived at the Tachikawa Disaster Prevention Center a had to opportunity to put out fires, see the intense power of quakes throughout recent history, and run through a simulation of what they would do if stuck in such a situation. We also practiced evacuating from a smoke filled building. After such an exhilarating morning we went out for a Swedish lunch. We then discussed how we could handle ourselves should a fire or earthquake happen to us at home or at school.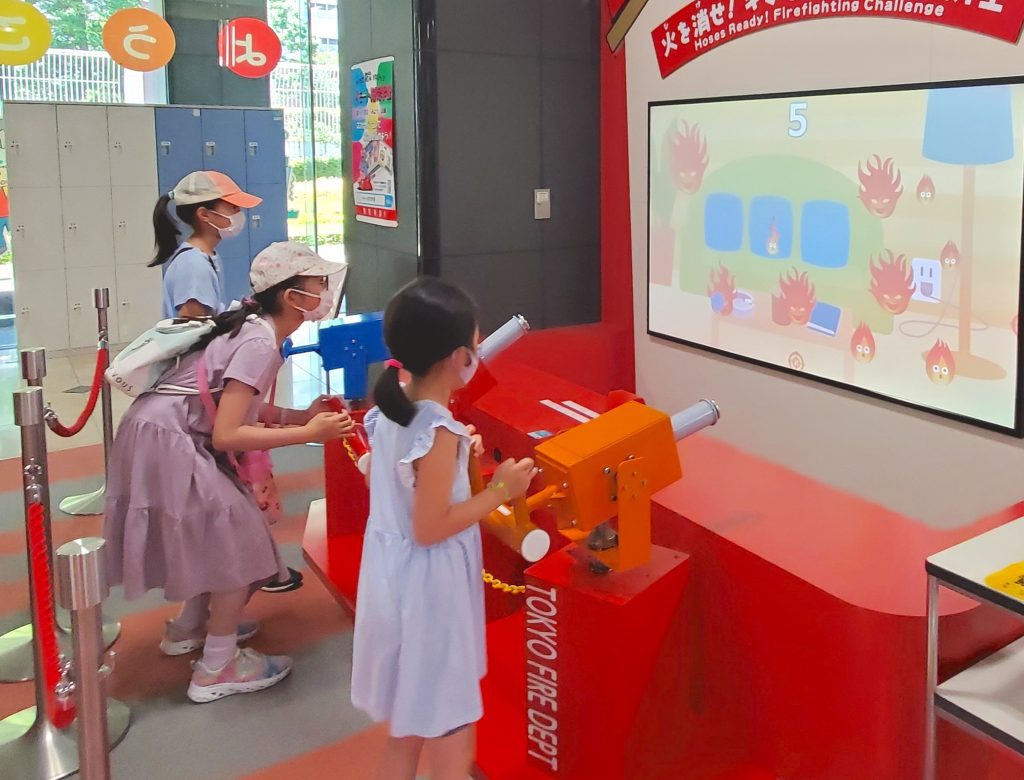 Day four
Day four had us back in the classroom for most of the day to better understand the connection between earthquakes (what we studied on day four) and volcanoes. After learning the nature of the planet, its outer crusts and its inner core, students started to realize where all this magma and lava comes from. The morning was spent researching volcanoes, but the last few minutes just before lunch was used to paint and decorate the class model volcano due to erupt on day five. Our afternoon was spent with our "Storm Watcher Weather Kits" while we learned about wind direction, speed, air pressure and performed experiments inside and outside of the school.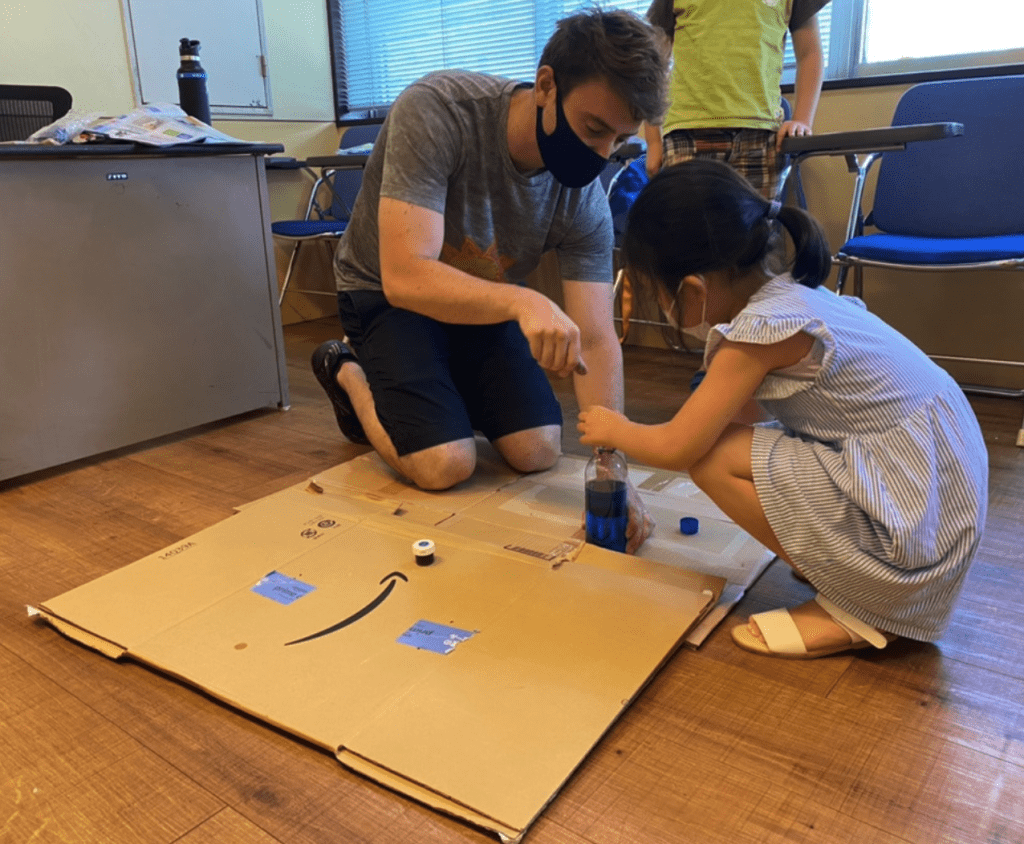 Day Five
Day five was an amazing day! We learned about the incredible power of the sun in the morning. We researched about India and the way food can be cooked outside using a simple solar cooker. We then went outside to Inokashira park and used our own simple solar cooker to bake brownies. We then used a more advanced parabolic solar oven to cook the rest of lunch, beaming extremely focused direct rays of sunlight onto our frying pan really was exciting, and gave our students a true understanding of the power of nature! At this point we checked our thermometers and it was nearly 40 degrees in the sun. We ran to our cooler, grabbed some frozen drinks then had an amazing water gun fight!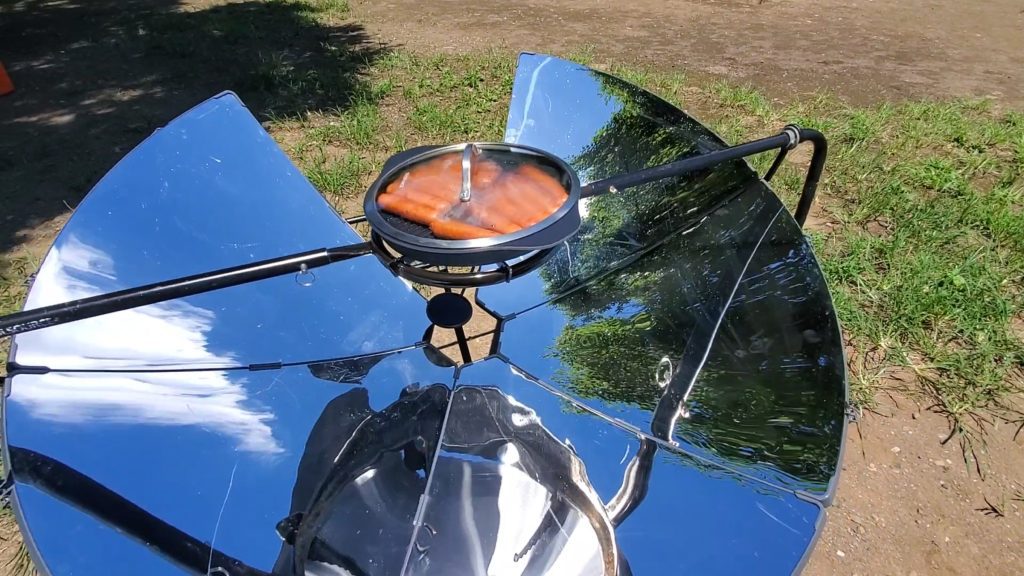 自然の力について英語でディスカッションしながら理解を深めよう!
※上級者向けのキャンプです
2022.7.25(月)〜 29(金)
https://ameblo.jp/lexisstaff/entry-12741863568.html?frm_src=thumb_module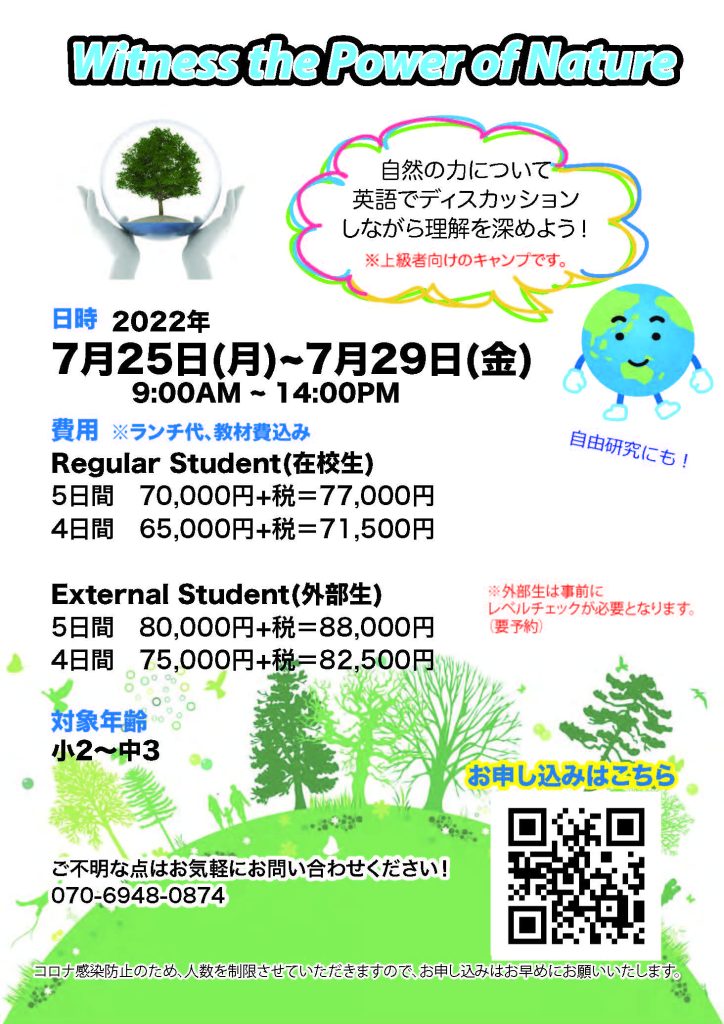 Thank you! This summer school camp has finished!
https://ameblo.jp/lexisstaff/entry-12741863568.html?frm_src=thumb_module